No Carving Required: Painted Pumpkin Ideas & Inspiration
Home » Blog » Halloween's Hottest Trends, Little Ghost & Ghouls Corner , Scary-Good DIY Ideas
September 10, 2015 By Kelly T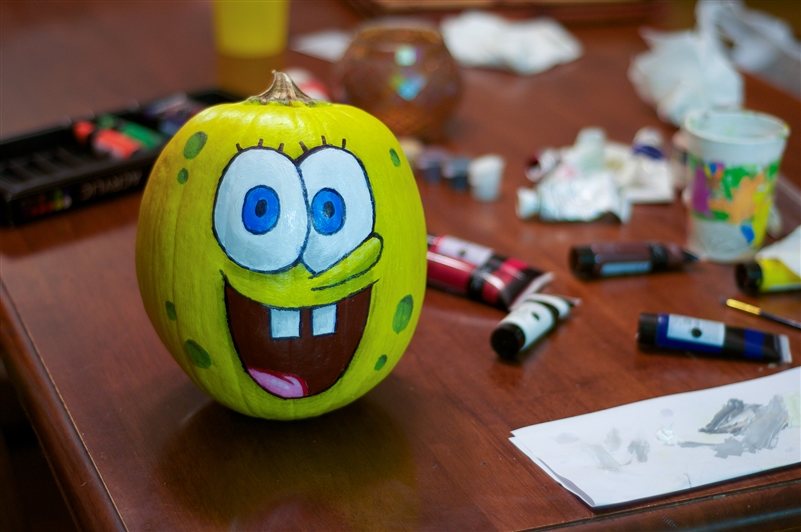 Photo by:
Mike Tungate via Flickr
September is here which means pretty soon we will be seeing a whole lot of pumpkins out in the patches and farm stands, in stores, and on our neighbors' doorsteps. While there's no doubt that many families will be carving up those freshly picked pumpkins into frightful, flickering Jack-o'-lanterns, there are also other options when it comes to pumpkin decorating, like paint for instance!
Forget the pumpkin guts, the sharp utensils and getting that first carve right, painting your pumpkin leaves you with endless options, and, they also happen to be much safer.
Check out our photo gallery of phenomenally painted pumpkins! You just might get a few no-carve ideas for yourself this Halloween season!