It's October 1st! Have You Updated Your Haunted House Listing?
Home » Blog » Kansas's Local Halloween Fun Guide, KansasHauntedHouses.com News and Updates, Kansas Haunt News, Halloween Headlines
October 1, 2015 By Kelly T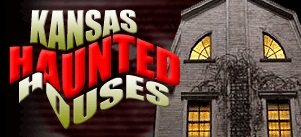 October is officially upon us, which means if you have a haunted house or attraction that is listed on Kansashauntedhouses.com, now is the time to update that listing and make sure that scare-seekers have the right information for when they go to visit your haunt!
Information like schedule, times, ticket prices and rules, are all key to having an accurate listing and depiction of your Halloween attraction.
Head to the website, login and start updating!
Are you a haunted attraction owner who doesn't have their haunt listed on Kansas Haunted Houses but would like to? Head here to create one today!