Scared to the Bone: Haunted Kansas Cemeteries
Home » Blog » Kansas's Local Halloween Fun Guide, Kansas Haunts: An In Depth Look, Kansas Haunt News
August 24, 2015 By Kelly T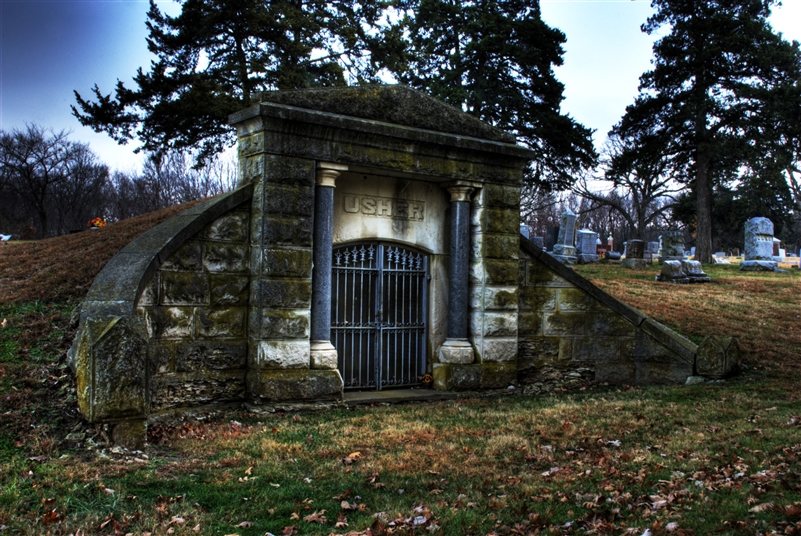 Photo by:
Shannon Merritt via Flickr
If you're a paranormal thrill seeker looking for somewhere creepy to go to get your heart racing and your blood pumping, then there's no better place to visit than a cemetery. What better place for restless spirits to make contact with the living than at the very location they were buried. The Sunflower State itself, Kansas, is home to quite a few cemeteries bearing a haunted reputation.
Belle Vista Cemetery - El Dorado
A ghost by the name of Two Moons is said to haunt this Kansas burial ground. Rumor has it the spirit was awakened when its bones were dug up during the construction of a mausoleum.
Lorenz Schlichter Memorial Cemetery/Child's Play Cemetery - Burlington
If you're feeling brave, head over to Lorenz Schlichter Memorial Cemetery in Burlington with a squeaky clean car and idle in your car for about five minutes.You may find a few new marks on your car, resembling handprints.
Oak Hill Cemetery/Witch's Grave - Lawrence
Legend goes that towards the rear of this cemetery lies the grave of a witch. Strange noises, voices and sightings, have all been reported in the area.
Round Mound Cemetery - Cummings
It is said that the wind doesn't blow in certain parts of the cemetery and that a powerful witch is buried on the grounds. Screams can also be heard in the middle of the night emanating from the graves.
Stull Cemetery - Stull
Located in a tiny, seemingly forgotten village, Stull Cemetery has a reputation so sinister, it's been granted the honor of being rumored to be one of the gateways to hell.