Frightening Fun Awaits this Halloween Season at Field Of Screams!
Home » Blog » Kansas Haunts: An In Depth Look
September 4, 2018 By Haunt News & Press Releases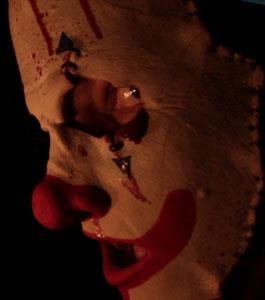 KansasHauntedHouses.com recently sat down with Dave of Field Of Screams, to discuss what's new at Field Of Screams for the 2018 Halloween Season! Located in Maize, this haunt has been scaring locals for 15 years, and they've been preparing all year long to give thrill seekers the scares of their life! Read below to find out what's in store!
What's new at Field Of Screams for 2018? Do you have any new rides, attractions, or special features that Haunt Seekers should know about?
We have added a second Escape Shack for the 2018 season. Plus, we have added to the Field itself and Clown Town 3D.
What are you most excited about for the 2018 Halloween Season?
The new additions to the attraction, as well as the second Escape Shack.
What differentiates Field Of Screams from other local haunts in Kansas?
Field of Screams with Clown Town 3D is an outdoor haunted attraction. You will walk through buildings and a large sorghum field with a group of 6-8 people. You will encounter live actors and many special effects. There is no other professional attraction in the Wichita metro area/state that offers what Field of Screams does.
How long has Field Of Screams been in business? Can you tell us a bit more about Field Of Screams's history?
2018 marks our 15th season. Each year we add and expand what patrons can experience at Field of Screams. In years past we've had laser tag, zombie paintball and many other special attractions besides the Field itself. We pride ourselves on giving the customer a different and unique experience every time they come out. Whether it's their first time or 100th time.
What's your favorite experience since opening Field Of Screams?
Seeing the Field and audience grow and expand every year.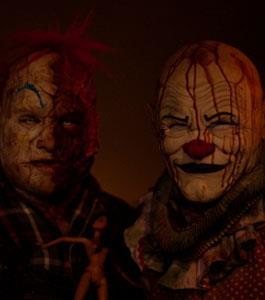 How long is a typical haunt experience at Field Of Screams from start to finish?
The walk through the Field/Clown Town 3D will take approximately 30 minutes.
On a scale from 1 to 10, how scary would you say Field Of Screams is? Why?
10. We have a lot dark areas, uneven terrain and many special effects. Plus, our actors are top notch. You never know when and where they will scare you. The terror begins as soon as you step foot in the queue lines and doesn't let up until you're back at your car at the end of the night!
Does Field Of Screams's property have any real haunted history? Do you have a spooky encounter you'd like to share?
Our property was once home to the dreaded Spurlock clan.
Can Field Of Screams accommodate large groups? How many people can experience Field Of Screams together as a group?
Yes, we can. The Field can accommodate groups of 25 or more people.
Does Field Of Screams offer any special deals, discounts, or coupons?
Occasionally we offer specials/discounts. Check out our social media pages for any possible offers we may have before/throughout the 2018 haunt season.